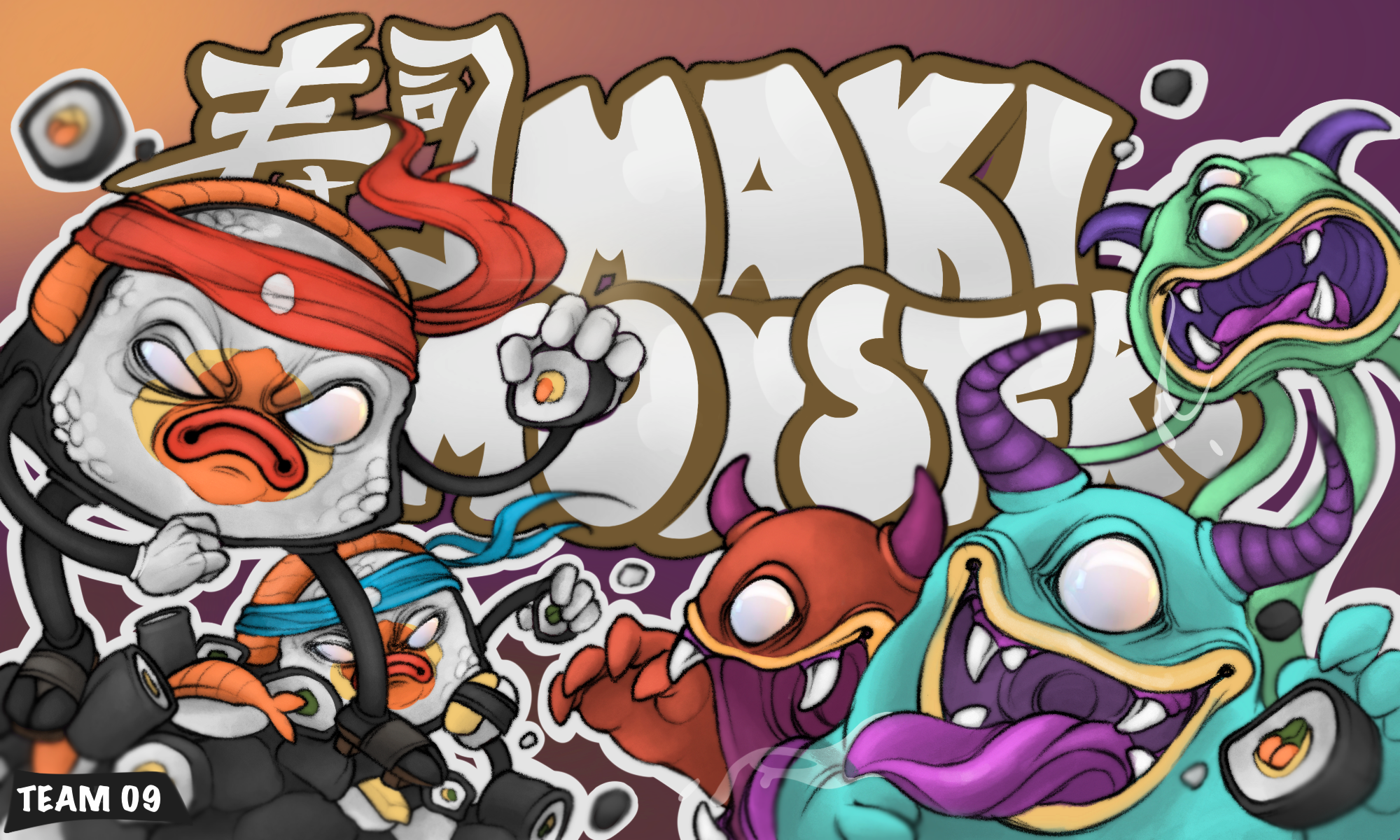 Maki Monsters
Enjoy Maki Monsters, a fast-paced coop game where you take aim and throw sushi into the mouths of monsters to survive and earn points!
Speed -Monsters get impatient! Feed them before they reach you.
Cooperation - Work as a team and cooperate so you both survive!
Accessibility - Anyone can play! Maki Monsters is easy to learn and hard to master.

Download
Download
Maki-Monsters_build_0.4.rar
252 MB
Install instructions
Download the .rar file.

Start the .exe and enjoy!